Joined

Jul 5, 2021
Messages

2,286
Solutions

3
Reaction score

2,103
Points

113
Deals

1
Introduction​
Hello, dear BB Forum members and guests! I've written this article about an anonymity and revealed this topic for people, who has no idea what is anonymity and how to use the Dark Web. In addition, there is explanation how to properly apply it in drug purchasing sphere. I communicate with numerous people on the Forum and notice that part of them have a lack of this knowledge. Hope my article will help you to reach your purposes safely.
​
What is Anonymity & Why is It Needed?​
Anonymity refers to the state of being anonymous or unidentified, where a person's identity, personal information, or actions cannot be traced back to them. Anonymity is a fundamental concept that has various implications and is relevant in many aspects of life, including the internet. Let's explore anonymity in more detail, with a specific focus on the context of the internet.​
​
Anonymity in General​
This form of anonymity is about concealing one's identity in daily life. It may involve using a pseudonym or a false identity to participate in activities or communicate without revealing one's true name, address, or personal information. People may choose to remain anonymous for privacy, safety, or to avoid social consequences.
​
​
Anonymity plays a crucial role in whistleblowing. Individuals who want to expose corruption or wrongdoing within an organization often need to do so anonymously to protect themselves from retaliation.
​
​
This is a subset of anonymity that pertains to activities conducted on the internet. It involves concealing one's online identity, which can be achieved through various means, such as using virtual private networks (VPNs), Tor networks, or anonymous email services.
​
Anonymity on The Internet​
Many internet users adopt pseudonyms or usernames when engaging in online activities. This practice allows them to participate in discussions, social media, or online communities without revealing their real names. Pseudonyms provide a level of anonymity, but they are not completely untraceable if users don't take additional steps to protect their identity.
​
Virtual Private Networks (VPNs) and proxy servers allow users to conceal their IP addresses, making it more challenging for websites and online services to track their location and identity. VPNs, in particular, encrypt internet traffic, enhancing online privacy.
​
​
The Tor network (The Onion Router) is a privacy-focused tool that routes internet traffic through a series of volunteer-run servers, making it extremely difficult for anyone to trace a user's online activities back to their IP address. Tor is often used by activists, journalists, and individuals in repressive regimes to access information and communicate anonymously.
​
​
Anonymous Social Media Platforms​
Some social media platforms, such as 4chan and certain subreddits, allow users to post content without requiring them to register accounts or provide any personal information. These platforms offer a high degree of anonymity but can also be a breeding ground for offensive or harmful content. BB Forum also doesn't require any personal information for registration and even your e-mail.
​
​
The dark web is a part of the internet that is intentionally hidden and can only be accessed using specialized software like Tor. It hosts websites and services that often deal with illegal activities. Users on the dark web can be extremely anonymous, which has led to concerns about illegal marketplaces, hacking forums, and more.
​
​
​
​
​
Various online privacy tools and services, such as anonymous email services, secure messaging apps, and encrypted communication channels, help individuals maintain their anonymity on the internet.
​
Anonymity is needed for various reasons, and while it can be used for both positive and negative purposes, it's essential to understand the legitimate reasons for seeking anonymity in specific contexts. In the context of anonymous drug purchasing, some individuals argue for its necessity, primarily from a harm reduction perspective. Here's a detailed explanation of why anonymity might be considered necessary for anonymous drug purchasing, focusing on the potential positive aspects:
How to Become Anonymous?
Becoming absolutely anonymous on the web is an exceedingly challenging task and is often associated with activities that are considered illegal or unethical. Achieving such a level of anonymity would typically involve employing advanced techniques and technologies while adhering to a strict code of ethics. However, it's essential to stress that attempting to become "absolutely" anonymous can raise red flags and potentially put you on the wrong side of the law. If your goal is to maximize online privacy, follow these basic steps:
​
First of all, don't use personal gadgets (laptops, PC, phones, tablets and so one) for work.

​

Don't use personal smartphone for work. Get a new one (even better a used one) and not online (where they might keep track of IMEIs and buyers IPs and delivery addresses). It's worth to buy from offline store for cash. Not an IPhone, use Android.

​

Get a SIM without an ID. Never put your SIM in your work phone and work SIM in your personal phone.​

Lock work cellphone with a password. Face ID/fingerprint lock isn't reliable against people or cops who are willing to use unlawful force. Graphic key can be figured out by fatty residue from your fingers.

​

Use a Second Space if it's available on your cellphone.

​

Never use Windows or Mac! Best option is OS Tails. It can be booted from a USB flash drive and very easy to use. It's amnestic by default: once you turn off a computer, there are no traces of photos and other things you uploaded from work phone to Tails. All browsing, apps etc works only through TOR network. You can make it not amnestic to store whatever you want and lock it with a password. Unlike other UNIX-/Debian-based operating systems, Tails is foolproof. And it's nice you can just pull out USB stick to turn it off.

​

Use a VPN and Tor: A Virtual Private Network (VPN) or the Tor network can help mask your IP address, making it more difficult for websites to track your location. Tor, in particular, offers a higher level of anonymity by routing your traffic through a series of volunteer-run servers. The best connection way is fake ID Internet connection + VPN + TOR.​

Use Secure Browsers: Browsers like Brave, Firefox with privacy extensions, and the Tor Browser are designed with enhanced privacy features. The best option is turned off JavaScrip in browser. They block trackers and offer better privacy protection. Read more about browser fingerptinting.

​

Use Encrypted Communication: Employ end-to-end encryption in your communications, particularly for emails and messaging apps. Signal, ProtonMail, Jabber [Extensible Messaging and Presence Protocol (XMPP)] with OTR (off-the-record messaging) encryption and similar services offer strong encryption.​

Avoid Personal Information Sharing: Minimize the personal information you share online. Use pseudonyms instead of your real name, and limit the personal data you provide on social media and other platforms.​

Secure Your Devices: Use strong, unique passwords and two-factor authentication for your accounts. Regularly update your software and use antivirus and anti-malware programs to protect your devices.​

Be Cautious with Public Wi-Fi: When using public Wi-Fi, be aware of the security risks. Always use a VPN when connecting to public networks to protect your data.​

Use Privacy-Oriented Search Engines: Consider using search engines like DuckDuckGo that do not track your search history.​

Educate Yourself: Stay informed about the latest privacy threats and best practices for online security. Regularly review and adjust your privacy settings.​
​
How to Buy Cryptocurrency Anonymously?​
Buying cryptocurrency anonymously can be challenging, as many exchanges and platforms require user verification to comply with anti-money laundering (AML) and know your customer (KYC) regulations. However, there are methods to increase your level of anonymity when purchasing cryptocurrencies:
​
Peer-to-Peer (P2P) Exchanges: P2P platforms, such as Paxful, connect buyers and sellers directly. While some sellers may require verification, others may allow you to trade without revealing your identity. Be cautious and only deal with reputable users.​
​
Use Cash or Gift Cards: Some P2P sellers accept cash payments or gift cards as payment methods. These transactions can be more anonymous than bank transfers or credit card purchases, as they don't require linking to your identity.​

Privacy Coins: Consider using privacy-focused cryptocurrencies like Monero, Zcash, or Dash. These coins offer enhanced privacy features, making it more difficult to trace transactions back to you. You can purchase these privacy coins on exchanges, though you may still face some KYC requirements. After purchasing such coins, you can anonymously swap them into necessary crypto with KYC but without your personality trace.

​

Crypto ATMs: Cryptocurrency ATMs are available in many locations and often allow users to buy cryptocurrencies with cash, sometimes without identity verification. However, transaction fees can be high.​

Decentralized Exchanges (DEXs): DEXs like Uniswap and PancakeSwap allow you to trade cryptocurrencies without creating an account. You can swap coins directly from your wallet, which can offer a degree of anonymity.​

Use a VPN and Tor: When accessing cryptocurrency exchanges or platforms, use a virtual private network (VPN) and the Tor network to hide your IP address and enhance your online privacy.​

Secure Wallets: Use a secure wallets like Electrum or Exodus, ideally a hardware wallet, to store your cryptocurrencies. This can help keep your holdings safe and separate from your exchange accounts, which may have KYC data.

​
​
How to Avoid a Scam and Save Money?​
There are several things you need to know when you are looking for a vendor of some drugs or services in the DarkWeb to avoid scam:
1. Pay attention on its website or platform, where this shop is located. Check website history/reviews and age. It's the most important step by reason that one day platforms can collect your money and disappear on the same day.
2. Check product/service pictures, quality and other customers reviews.
3. Use escrow service in this website, which will guarantee security of your money.
​
​
Remember, do not share your personal data with vendor. It's worth to use dead drops if this option is possible in order to stay uncovered. If there is no such option, use drop service to get a parcel.
​
How to Buy Drugs and What Is Escrow?​
There is a sequence of actions for secure deal on BB Forum. You find a vendor, who has a needed product. No matter, drugs, equipment or precursor do you wanna buy.
​
1. Write to a vendor request of necessary product and have agreement with him about price, delivery and other conditions.​
2. Make an escrow deal on the forum and write there deal's conditions.
​
3. Get your product and release money to the vendor.​
As you can see, the sequence is very easy. In case of problem, you can instantly call moderator into this deal's chat and ask him to help find fair decision. We always here and help you.
​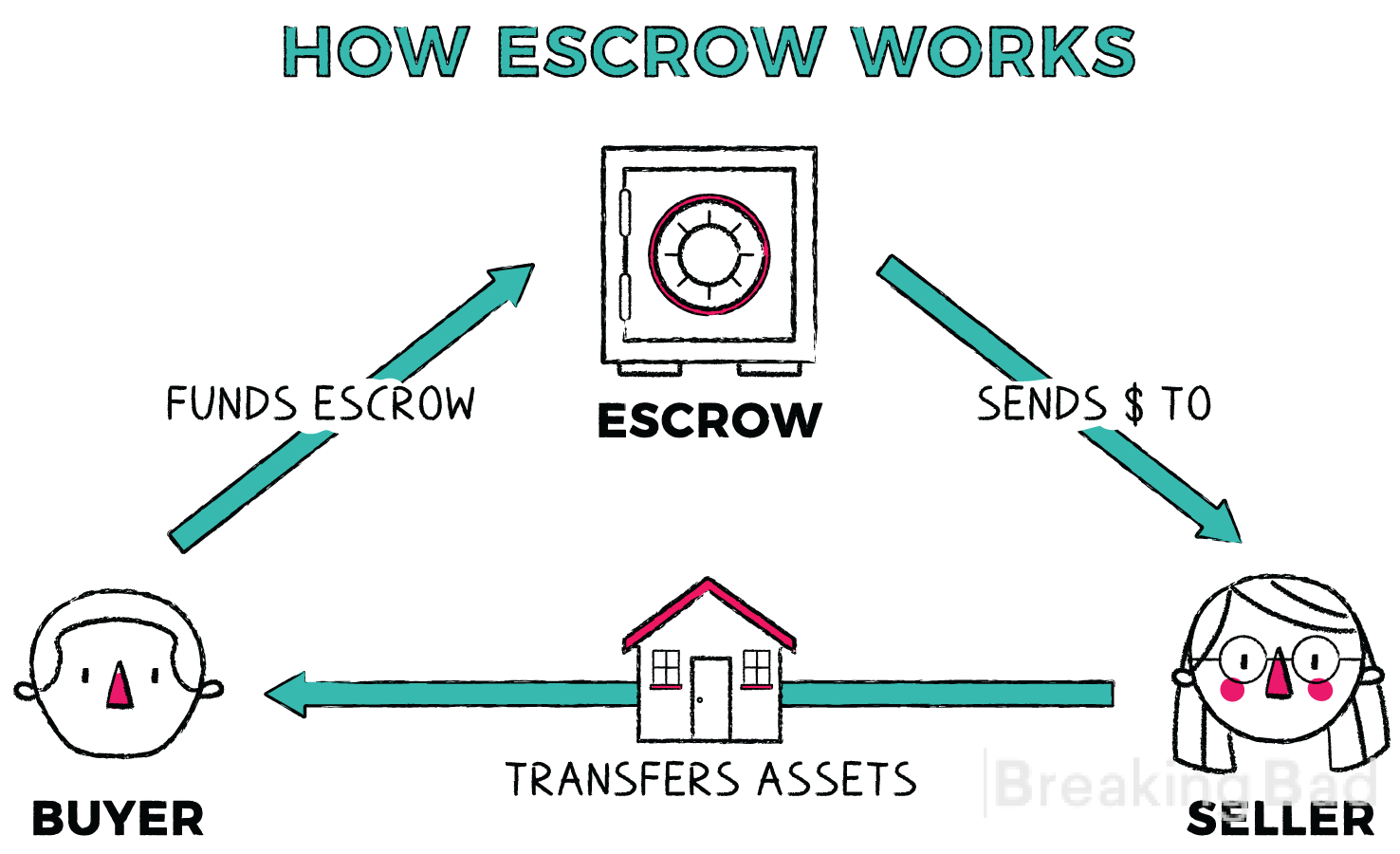 The escrow service is a financial arrangement that involves a third party, known as an escrow agent, holding funds, assets, or documents on behalf of two parties engaged in a transaction. This arrangement is commonly used in various situations to provide security and trust for both the buyer and the seller. The key components of an escrow service include:

Parties involved
​
Buyer: The individual or entity purchasing goods or services.​

Seller: The individual or entity providing goods or services.​

Escrow Agent: A neutral third party (BB Forum) responsible for holding and managing the funds or assets until certain conditions are met or a specific event occurs.​

How does it works​
The buyer and seller agree on the terms and conditions of their transaction, including the price, delivery, and any other relevant details.

​

They also agree on conditions that need to be met before the funds or assets are released from escrow. These conditions could include successful delivery, inspection, or other criteria.

​

The buyer then places the agreed-upon funds or assets into an escrow account managed by the escrow agent. In case of BB Forum escrow, it's automatized robot.

​

The seller fulfills their part of the transaction by delivering the goods or services as per the agreement.

​

Once the conditions are met, the buyer approve that his order is completed and then escrow agent releases the funds or assets to the seller. If the conditions are not met, the funds/assets may be returned to the buyer or held until a resolution is reached. BB Forum moderators can be invited to the deal's chat.

​
Escrow services are a valuable tool for mitigating risk and ensuring that all parties in a transaction fulfill their obligations. The use of an escrow agent provides a level of security, transparency, and accountability, which can be especially important in high-value or complex transactions.
​
Conclusion​
In conclusion, this article emphasizes the importance of anonymity, particularly on the internet and in the context of anonymous drug purchasing. It provides information about the reasons why individuals seek anonymity and offers guidance on achieving online privacy. The article also covers methods for buying cryptocurrency anonymously, highlights the need to avoid scams, and explains the role of escrow services in securing financial transactions. Ultimately, it underscores the importance of knowledge and awareness for safer and more private online interactions.
​
Last edited: