Joined

Jul 5, 2021
Messages

963
Reaction score

563
Points

93

Introduction​
The seeds of many species of morning glory contain ergoline alkaloids such as the psychedelic Ergonovine and Ergine (LSA, d-lysergic acid amide). Seeds of Ipomoea tricolor and Turbina corymbosa (syn. R. corymbosa) are used as psychedelics. The seeds of morning glory can produce a similar effect to LSD when taken in large doses, often numbering into the hundreds. Though the chemical LSA is not legal in some countries, the seeds are found in many gardening stores; however, some claim the seeds from commercial sources can sometimes be coated in some kind of pesticide or methylmercury (although the latter is illegal in the UK and the US).

Morning glory is a member of a plant family known as Convolvulaceae. They are creeping vines with heart-shaped leaves and trumpet-like flowers. There are many varieties of the plant, and morning glory flowers can be white, purple, or blue. One of the most common varieties is Heavenly Blue (Ipomoea tricolor), which is popular for its striking turquoise blooms. Therefore, Heavenly Blue morning glory seeds are widely available in garden centers and nurseries, along with other related species. Their accessibility means that some individuals may consider using these seeds for their psychoactive effects. They contain a range of alkaloid compounds, including LSA, that can produce altered mental states and hallucinations. Other plants that contain the same chemicals include Hawaiian Baby Woodrose (Argyreia nervosa) and Ololiuqui (Rivea corymbosa).​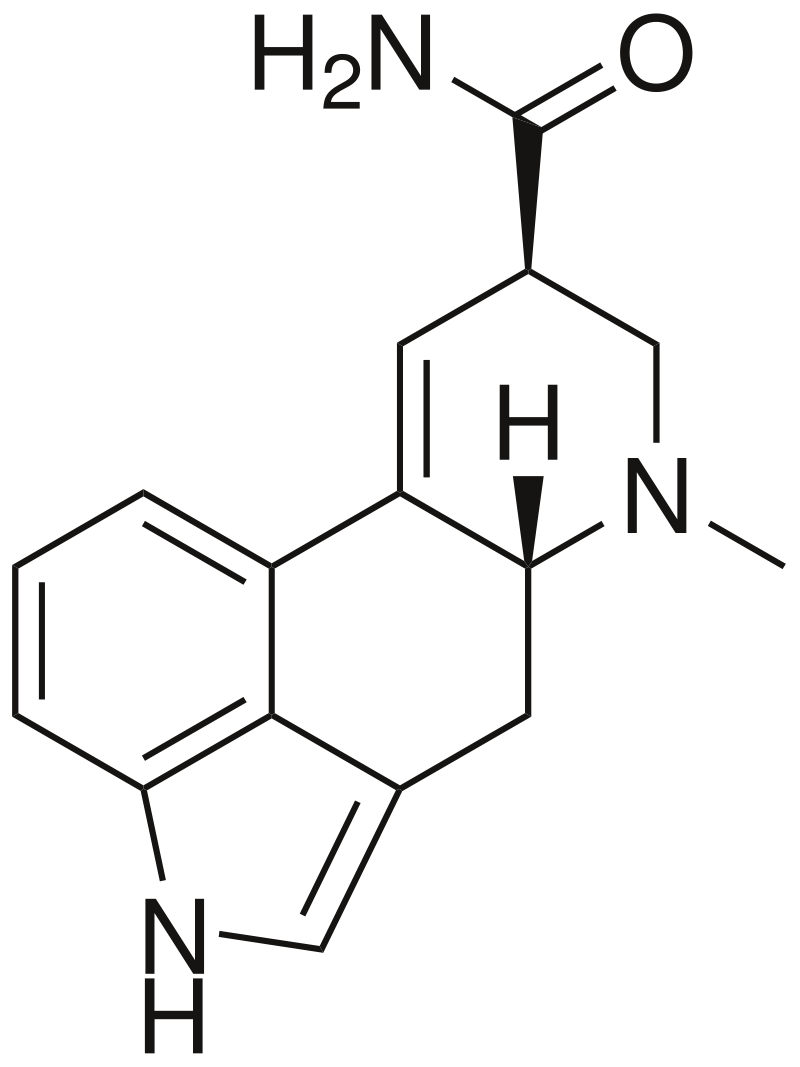 LSA and Ergonovine
​
Morning Glory Seeds Effects​
According to a report by Albert Hofmann, the Aztecs used Ololiuqui to induce a delirious state and communicate with the Gods. They apparently saw visions and "terrifying hallucinations" and received supernatural messages during these rituals. However, Hofmann described his own experience with the drug somewhat differently. He stated that it caused: "tiredness, apathy, a feeling of mental emptiness and of the unreality and complete meaninglessness of the outside world." Others have described feelings of indifference, a sensation of "sinking into nothingness," and a desire to sleep. These effects are primarily due to the seeds' LSA content. A 2013 study found that LSA extract from A. nervosa interacted with serotonin and dopamine receptors to produce mild psychedelic effects. A. nervosa, Ololiuqui, and morning glory contain many of the same psychoactive components. Therefore, morning glory seeds' effects are likely to be comparable to the other two plants.​
What Is a Morning Glory Seeds Trip Like?

​
While the plant can induce psychedelic effects, morning glory seed trips are relatively mild. Some reports suggest that the effects of LSA are similar to LSD, including colorful visual hallucinations and a sense of euphoria. However, LSD is an extremely potent drug, and LSA is far weaker. A morning glory seed high is estimated to last 4–8 hours. In rare cases, it may persist until the following day.
​
How Many Morning Glory Seeds to Get High?
It is challenging to calculate an accurate morning glory seed dosage. As a natural product, each seed will contain varying amounts of LSA and other compounds. The 2017 paper mentioned above suggests that an LSA dose of 2–5 mg will produce hallucinations in most people. This is equivalent to 150–200 morning glory seeds, or as few as 10 A. nervosa seeds. However, this estimate is highly dependent on the individual seed sample and the person consuming it. Therefore, we advise that this figure is for educational purposes only, not a recommended dose.​
500 mL x3 Glass vessels (hermetically closed);

A tight screen or filter paper;

Conventional funnel;

Cookie tray or pyrex dish.
Reagents:​
150 grams of Morning Glory seeds or baby Hawaiian woodrose (A. nervosa) seeds;
130 mL Petroleum ether;

220 mL Methanol (MeOH).
Manual

​
1) Grind up 150 grams of Morning Glory seeds or baby Hawaiian woodrose (A. nervosa) seeds.
2) In 130 mL of petroleum ether, soak the seeds for two days.
3) Filter the solution through a tight screen.
4) Throw away the liquid, and allow the seed mush to dry.
5) For two days, allow the mush to soak in 110 mL of wood alcohol (MeOH).
6) Filter the solution again, saving the liquid and labeling it '1.'
7) Resoak the mush in 110 mL of wood alcohol (MeOH) for two days.
8) Filter and throw away the mush.
9) Add the liquid from the second soak to the solution labeled '1.'
10) Pour the liquid into a cookie tray [or pyrex dish] and allow it to evaporate.
11) When all of the liquid has evaporated, a yellow gum remains. This should be scraped up and put into capsules.
30 grams of Morning Glory seeds ~ 1-2 trips
15 Hawaiian wood rose (A. Nervosa ) seeds ~ 1-2 trips​
My friend also read in the AC that Morning Glory seeds are often treated with pesticides that destroy the naturally occurring Ergot alkaloids. My friend purchased Pearly Gate Morning Glory seeds and planted them in his garden. When the plants began to produce seeds, my friend began gathering them and removing the loose outer shell. He eventually gathered *30 grams* of shelled seeds according to the directions.
​
Procedure​
I began by mixing the seeds with a small quantity of water and crushing the seeds to a pulp in a mortar. I then used a Sonicator (Ultrasound) for about 2 hours to completely pulverize the seeds [you can shake it vigorously for few minutes several times instead of ultrasonic]. Furthermore, I allowed the powder to dry completely (1 day). I added 130 ml of petroleum ether and allowed the pulp to soak for 1 day. Moreover, I re-sonicated the pulp with petroleum ether and allowed it to soak for another 1 day in a closed vessel. Likewise, I filtered the mixture via filter paper and discarded the liquid. Not only that, but I allowed the pulp to dry completely (1 day).

I then added 110 ml of methanol to the pulp, sonicated the mixture and allowed the mixture to soak for two days. I repeated this extraction one more time. I then collected the solvent and discarded the pulp. I added 1 mL of distilled water and allowed the mixture to evaporate over a slightly warm water bath with an evaporation column. I continued evaporation and rinsed residue from the sides of the condenser flask with water until I had 3 mL of brightly colored orange liquid (12 hours). In retrospect, 30 g of Morning Glory seeds = 1 trip is wrong. I also believe that I got an excellent extraction of LSA from the seeds.​
Last edited by a moderator: