Administrator
Staff member
ADMIN
Joined

Jun 24, 2021
Messages

1,261
Reaction score

511
Points

113
Review: Versus Market.
Versus Market remained quite small and went unnoticed in the early days of its existence, but the situation has changed and the popularity of the marketplace has greatly increased and continues to grow. Like most darknet markets, Versus is heavily drug-oriented, although it offers a wide variety of other categories, including the rarely seen Legal Items category.
You can enter the Versus Market using the link
:
http://q2f7swt5zztmt26m7cce465zrprpv4eyhl27qoerpsf4rpkdvgtmroid.onion
The Versus Market administration characterizes this project as a security-focused darknet marketplace. On this site, there are rules prohibiting vendors from selling the following goods: pornography, dangerous weapons (except for non-lethal, collective, counterfeit and decorative, as well as pepper spray), doxing, fentanyl or its analogues, services related to causing physical or mental harm, including hacking. In case of violation of this rule, moderators have the right to block his account of the violator, as well as freeze his funds and transfer this money to services that maintain anonymity.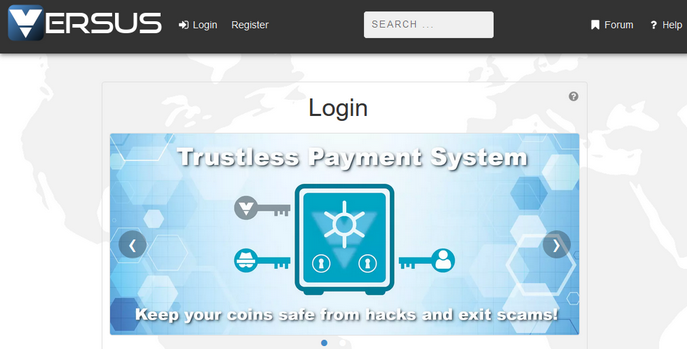 Categories of goods.​
Benzos, cannabis, dissociatives, ecstasy, opioids, psychedelics, prescription, stimulants, digital products, fakebase, fraud, guides & tutorials, legal Items, precious metals, security & hosting, services, software & malware are available on Versus Market.
Ways of selling goods.​
Post Delivery.
Statistics.
There is no information about how many vendors working on Versus Market, but currently there are 11142 listings available on marketplace.
Where does the marketplace work.​
Versus Market works worldwide.
Currencies.​
Like most modern markets, Versus accepts cryptocurrencies as payment. Currently, users can use Monero and Bitcoin to pay for their orders. Payments in XMR and BTC will be done through traditional escrow.
Conditions for vendors.​
Only reputable vendors are allowed to work on this marketplace. Also, vendors need to contribute $300 to get started. The administration also allows users to leave feedback on vendors to improve the quality of the services provided. However, reviews are moderated, and they must be sufficiently objective and fairly neutral. If the review is too emotional, the administration reserves the right to double-check the information. In addition, buyers are advised to first discuss the situation with the seller and come to an agreement before making any information public.
Features and security.​
Users have the option to check listing prices in 19 fiat currencies, as well as BTC and XMR cryptocurrencies. There are no withdrawals or deposits. Invoices will be paid directly and held in escrow only. The money will be paid immediately after the completion of the transaction. Sellers can add listing descriptions up to 15,000 characters. They can attach up to 3 photos to each listing.
Additional security settings for user accounts include PGP 2FA. Also, during registration a user must enter the a login phrase which is a personal message that is displayed every time they log in to let the user know they have not been phished. Also, after registration, a mnemonic key will appear. It consists out of 16 words. Copy it or write it down and keep it in a secret and safe place. It's the only way to recover your account in case of a lost password.
Conclusion.​
Versus Market is a fast-growing new market focused on security. It has one of the best user interfaces in any dark web market with effortless to use search options. Versus Market is a good alternative to other leading darknet markets. The presence of an escrow, the lack of a built-in wallet, and good security features are undoubted advantages of the site. The main drawback at the moment is the low speed of work and DDoS attacks. However, this is a common problem for many trading platforms on the darknet.
Last edited by a moderator: