Administrator
Staff member
ADMIN
Joined

Jun 24, 2021
Messages

1,423
Solutions

1
Reaction score

956
Points

113
Review: World Market.
World Market is a darknet marketplace created by developers from scratch to provide the highest degree of security. The global market is reliably protected from DDoS attacks, and has a simple and convenient user interface that simplifies navigation. Today, this site is one of the fastest growing darknet markets.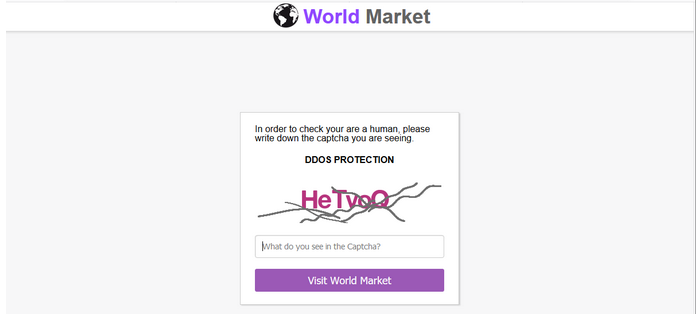 You can enter the World Market by following the link:
http://world6zlyzbs6yol36h6wjdzxddsnos3b4rakizkm3q75dwkiujyauid.onion
Categories of goods.​
Drugs, fraud, digital goods, counterfeit items, services are available on World Market.
Ways of selling goods.​
Post Delivery.
Statistics.
There is no information about how many vendors working on World Market, but currently there are 29698 listings available on marketplace.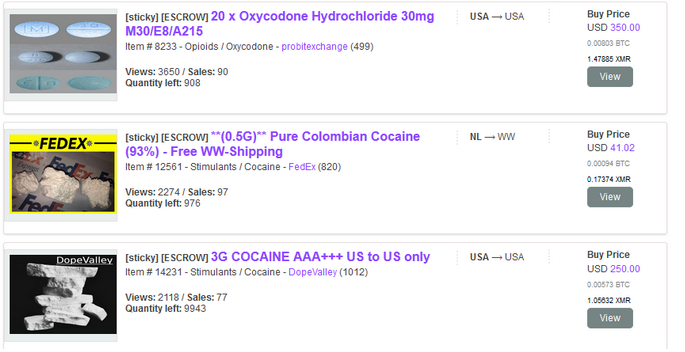 Where does the marketplace work.​
World Market works worldwide.
Currencies.​
World Market allows users to pay using two cryptocurrencies: Bitcoin and Monero. The site has built-in wallets where you can make deposits. It is also possible to withdraw funds from the marketplace. Withdrawing BTC costs 0.0003 BTC. XMR can be withdrawing for 0.01XMR. This commission is "fixed" and does not depend on the withdrawal amount, which is a rather significant advantage. Another advantage is escrow, which allows you to secure the process of purchasing goods. The vendor has a limited time to submit the order and mark it as shipped in the system. Otherwise, the order will be automatically cancelled, and the coins returned to the buyer.
Conditions for vendors.​
Literally, anyone can become a World Market vendor. To do this, you need to pay a vendor commission on the website in the amount of $650. Please note that this is not a "deposit", and therefore these funds are non-refundable. This is a one-time fee. In addition, a vendor commission of 4% is charged on every sale.
Features and security.​
Currently, The World Market has a huge assortment of a wide variety of illegal products. It boasts nearly 10,000 individual listings, divided into 5 main categories. These categories are: drugs, fraud, counterfeit goods, digital goods and services. Also, the administration has compiled a list of goods that are prohibited from buying or selling on the World Market. This list includes: underage porn, hitman services, prostitution, and guns or poisons.
Another distinctive feature of the World Market is autoshop. Moreover, the World Market has two separate sections of autoshop at once. One sells cards and the other sells accounts. At the same time, the auto account shop is intended not only for bank accounts, you can find almost any account data there. Shopping in account autoshop is instant, and the buyer does not need to wait for the seller's approval to receive the goods. The user has one hour for feedback on the goods purchased. The autoshop for card has an automatic card check feature which can be used to instantly verify if a card is or isn't working.
To ensure security, World Market offers two-factor authentication via PGP. Also, when registering, the user must set a six-digit PIN, which will be required to withdraw funds. The site also has an "auto logout timer" that is set every time you log in. An account is automatically logged out if it remains inactive for a selected period of time. In addition, World Market deletes accounts that have been inactive for more than 1 month. Also, the user has the opportunity to submit a request to delete the account manually.
Conclusion.​
The two main advantages of the World Market are undoubtedly a wide range of goods and an autoshop. Also, the site is favorably distinguished from competitors by the presence of an escrow and a fixed commission for withdrawal of funds. The disadvantages include a built-in wallet and the absence of a "login phrase" function to help prevent phishing.
Last edited by a moderator: