Joined

Jul 5, 2021
Messages

2,006
Solutions

3
Reaction score

1,491
Points

113
Deals

1
Introduction​
You get an unusual α-PVP product and want to carry out pollution and admixture testing experiments. Use this article as a guide for experimenting. There are list of manipulations with α-PVP product, useful information for home tests and product brief.
​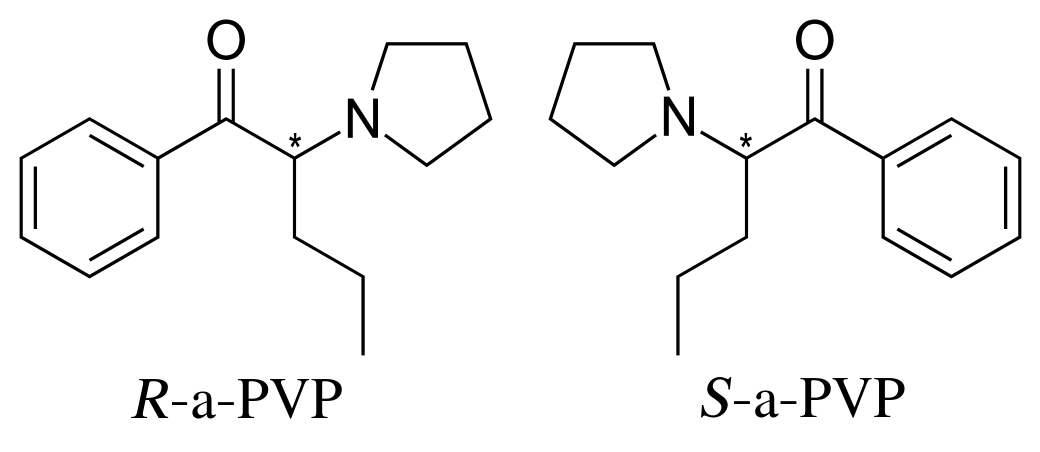 ​
Forms​
Alpha-Pyrrolidinovalerophenone (also known as α-PVP, A-PVP, alpha-PVP, and flakka, Gravel, O-2387) is a novel stimulant substance of the cathinone class. α-PVP is chemically related to prolintane and belongs to a group called the substituted cathinones, which includes compounds like MDPV, hexen, and a-PHP. It acts as a norepinephrine-dopamine reuptake inhibitor. a-PVP in most cases produced as hydrochloride salt (sulfate, tartrate, maleate, citrate salts may be obtained as well) looks as whitish semi-transparent big crystals or white powder with small crystals, which can be crystallized by this method. This product may be sold as pills or tablets (in seldom cases). User reports indicate that α-PVP produces powerful but short-lived stimulant effects comparable to those of methamphetamine and cocaine when insufflated or vaporized. Commonly reported effects include stimulation, disinhibition, increased libido, compulsive redosing, and euphoria. Like other synthetic cathinones, α-PVP is associated with compulsive use and addiction. Very little data exists about the pharmacological properties, metabolism, and toxicity of α-PVP. Due to its potent psychostimulant effects and unknown toxicity profile, it is highly advised to use harm reduction practices if using with this substance.
​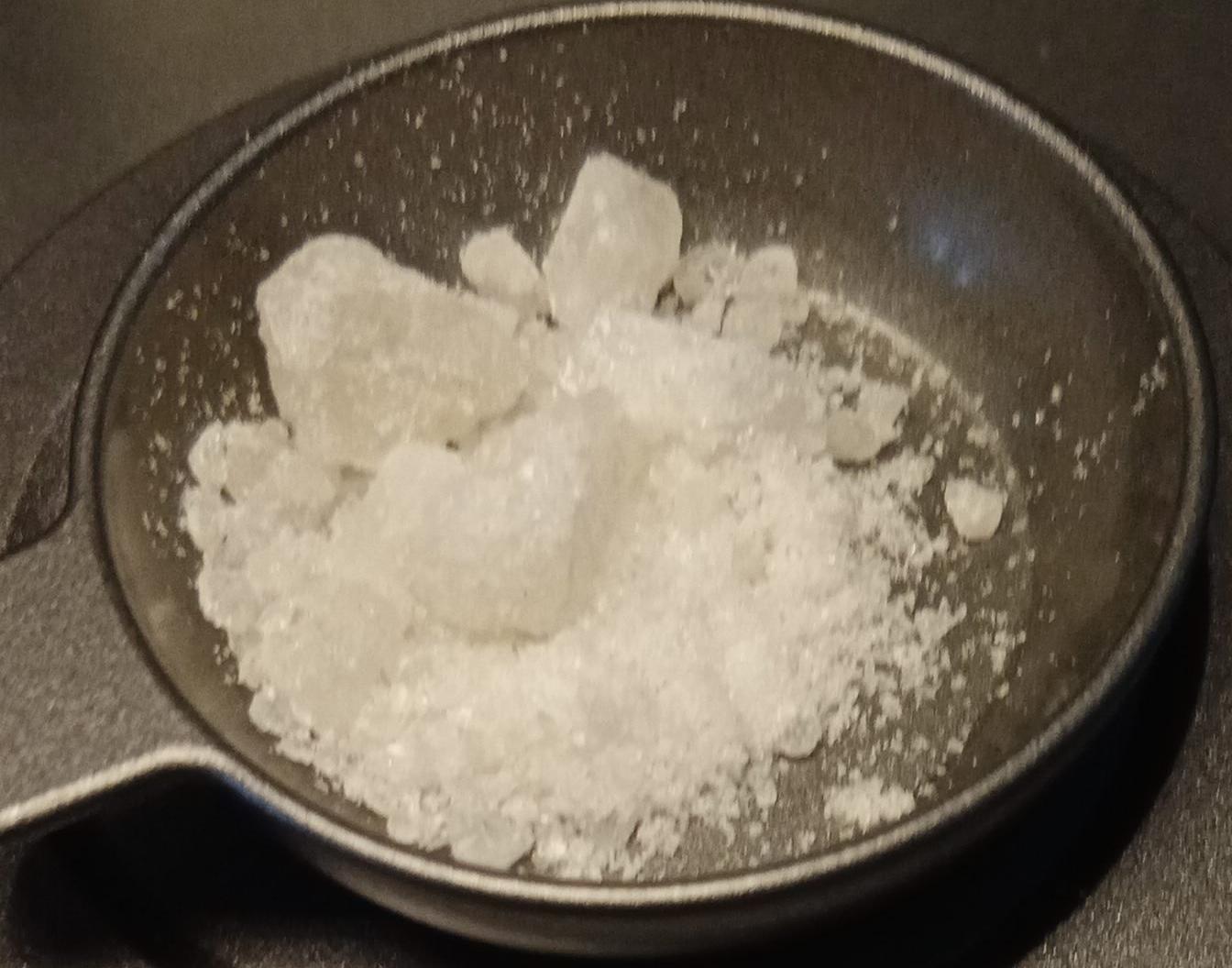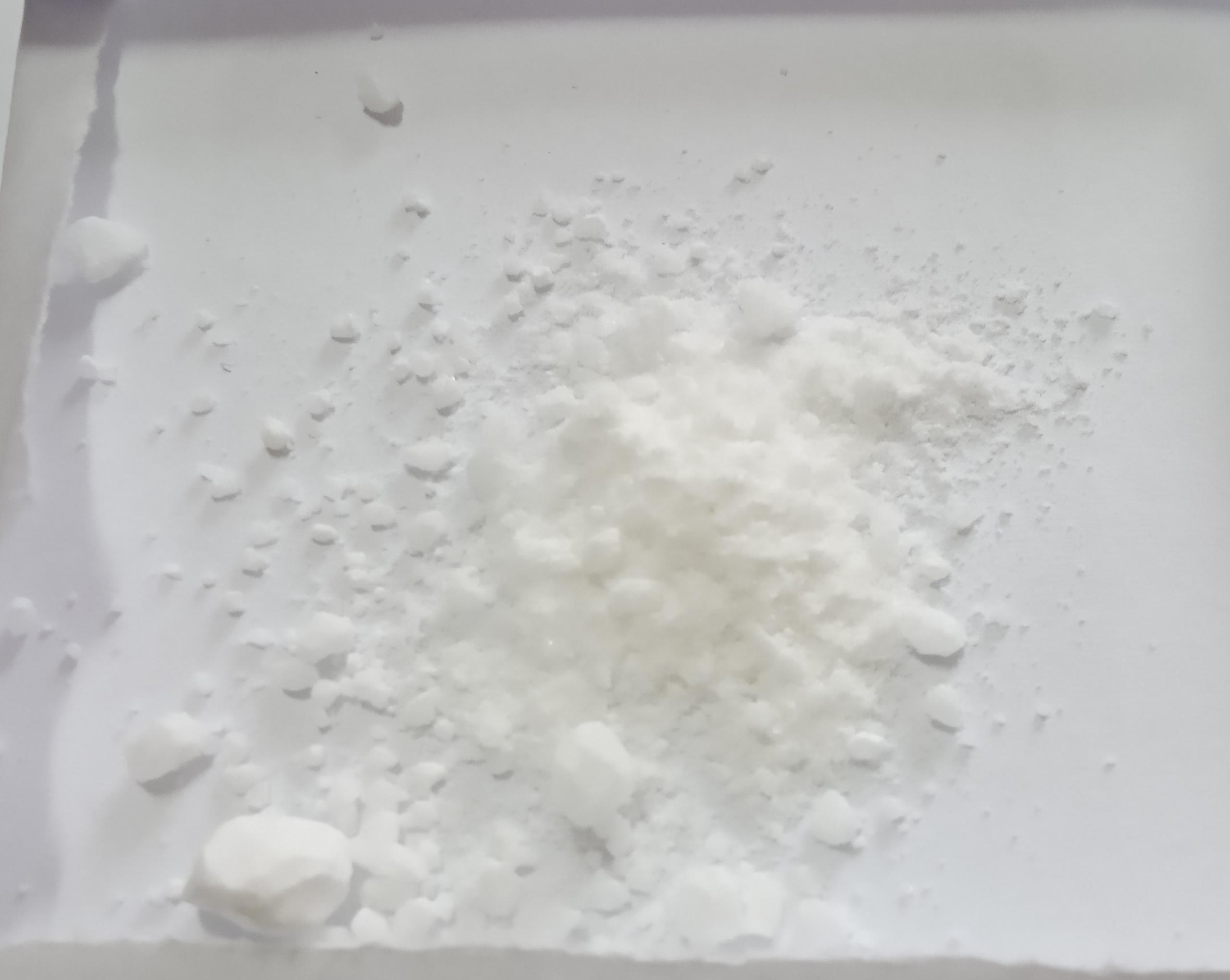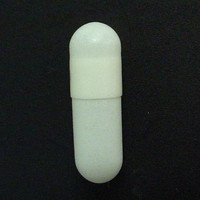 ​
Stereoisomers​
The presence of a chiral center at the α-carbon of the side chain gives rise to the enantiomeric pair of (S)-α-PVP and (R)-α-PVP, respectively. Currently, it appears that data about potentially distinguishable pharmacological properties have not been published. α-PVP is most likely to be available as the racemic mixture.
​
​
The most popular admixtures and adulterants of α-PVP​
α-PVP is cheap and easy to produce, so this narcotic is not substituted or admixtured by any substances overwhelmingly. However, it may be substituted by alpha-PHP, MDPV, MPPP, MDPPP or substances which have similar appearance such as mephedrone or methadone. Also, crystals may have some by-product and precursors such as 1-phenyl-1-pentanone; pyrovalerone; 1-pyrrolidinecarbonyl chloride; 3-nitro-1-phenylpentan-1-one; 4'-methylpropiophenone; 1-(4-methylphenyl)-3-buten-1-one; tolperisone. Crystals of a-PVP may be dyed with food dyes for commercial appeal.
​
​
Algorithm of procedures:​
1. Firstly, you have to provide visual checking of your stuff. If your product has different form or/and color from whitish or colorless transparent crystals, crystal powder, It, probably, has some organic or inorganic syntheses side products, which can change structure and color. Also, do not forget about food dyes, which can be added to a-PVP. Simple a-PVP test should be provided with baking soda. This method will prove the presence of a-PVP in the sample. It takes water and baking soda only. A-PVP crystals have good solubility in water, it serves as indirect evidence of its purity.
​
​
2. Secondly, you have to check your a-PVP sample with test reagents. Use «Drugs testing reagents». These methods help to determine kind of admixtures. Dyed sample may be tested also, but reaction color will change respectively. There are manuals, which are described checking method procedures and meaning, where you can find methods of reagent synthesis. According to data from testing reagent experiments, you may compare and approve result by TLC.

Place methadone sample (couple crystals) into a small white/colorless plate or Petri dish. You will get test result with Folin, Liebermann and Zimmermann reagents such as follows
​
If they give weak orange and weak yellow and yellow colors respectively, it means that it is, probably, pure a-PVP.

​

If Libermann reagent give greenish reaction, it means that your sample contain MDPV.

​

If reaction with Folin reagent no give reaction and Zimmermann reagent no give purple-black reaction, it means that your sample contain 4-MMC (mephedrone). In this case, Liebermann reagent give bright yellow reaction.

​
If these reagents have no reaction, try to use Mecke reagent:​
If the reaction has yellow-green to green or green to brown color changing, it means your sample contain methadone.

​
Mandelin reagent also have yellow reaction with a-PVP like in pictures below.
​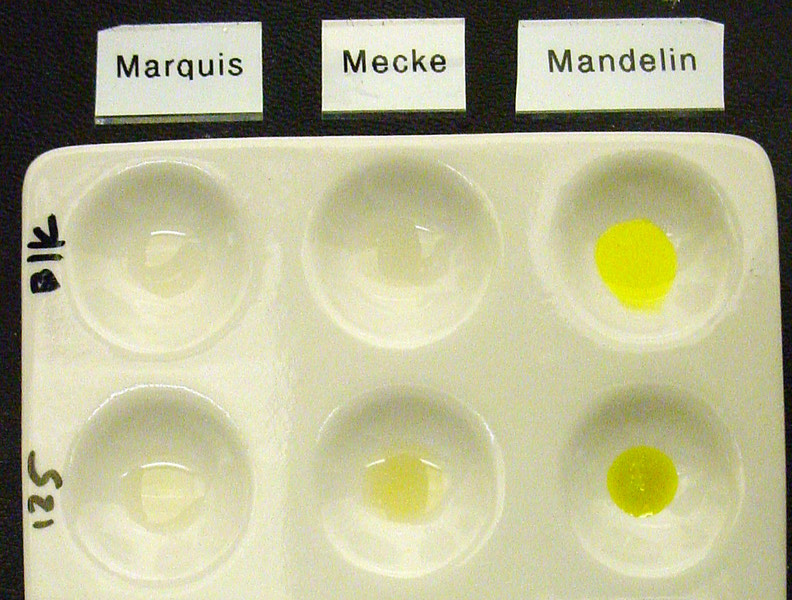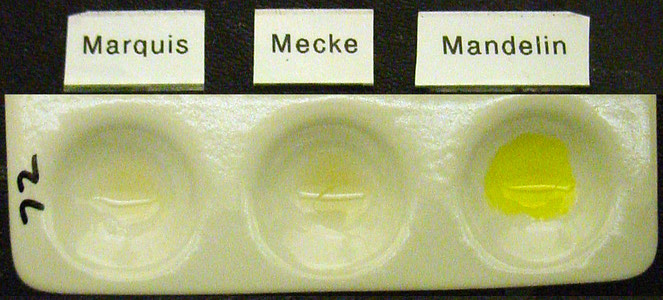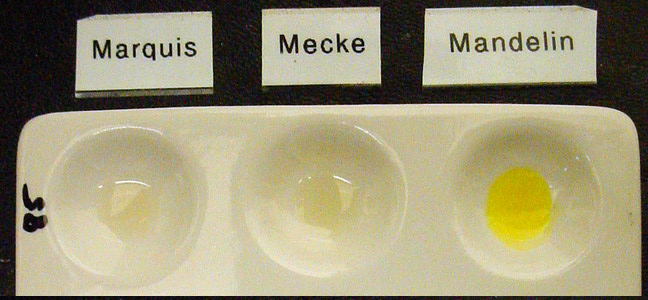 ​
Take TLC plate, polluted sample of a-PVP, real clear a-PVP and clear MDPV and 4-MMC (if you have), make four spots of substances and elute them, count Rf and compare results with the literature data. If your sample spots will split in two or more parts, which will have same level of MDPV or 4-MMC and clear a-PVP, it means that your sample has MDPV/4-MMC contamination(s). If your sample does not have spot in real a-PVP level, it means that you have MDPV/4-MMC with something as a-PVP, substance with similar appearance .

3. Thirdly, confirm the admixtured drugs by LF tests (drug testing kits). You will receive clear result about admixtured narcotic substance(s) (if it takes place to be). Also, check your substance for narcotic admixtures, which was revealed in previous step with helps of color reactions.
​
​
Conclusion​
Melting point verification can be added to the first step to confirm quality compliance and to determine the degree of impurity content. As for α-PVP, the «Drugs testing reagents» method is most useful because helps to quickly identify pollutants. The best ways to determine pollutants of α-PVP crystals are GC-MS or LC-MS analysis. However, this manual allows identifying most number of methadone impurities and approve results by different methods.
​
Last edited: