Joined

Mar 22, 2023
Messages

15
Reaction score

24
Points

3
​
Nearly 300 arrested in the U.S. and Europe in crackdown on​
dark web 'Monopoly Market' drug trafficking​
Just last week, the description of this marketplace looked like this:​
Monopoly is a drug-only darknet market. The vendor selection, though limited, spans the entire globe, and listings tend to get a lot of views from potential customers. The market's contents are viewable without having to log in, which makes it easy to confirm if it has what you want before creating an account. It is also possible to place orders without having to register an account — a particularly novel feature among darknet markets. Monopoly orders can be paid for with BTC or XMR, and PGP encryption is forced in all communications.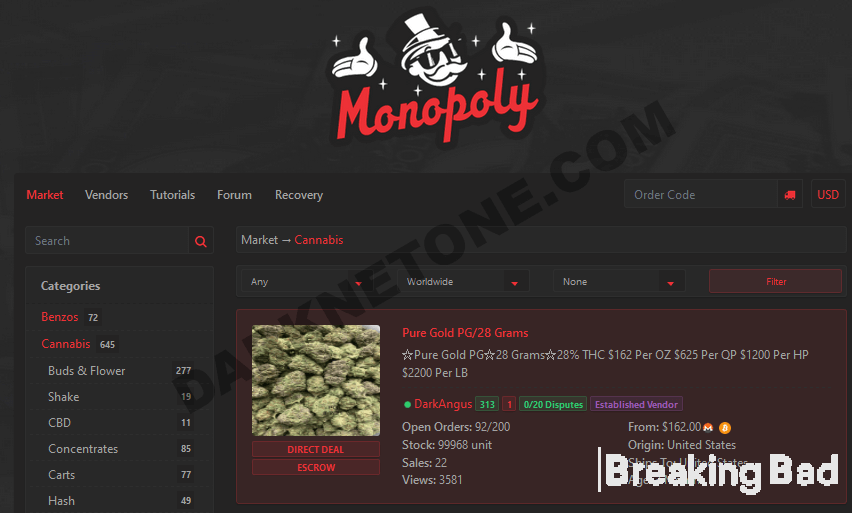 And these days, we are receiving some disappointing news:​
Authorities in the U.S. and Europe arrested nearly 300 people, confiscated over $53 million, and seized a dark web marketplace as part of an international crackdown on drug trafficking that officials say was the largest operation of its kind.

The operation targeting the "Monopoly Market" is the latest major takedown of sales platforms for drugs and other illicit goods on the so-called dark web, a part of the internet hosted within an encrypted network and accessible only through specialized anonymity-providing tools.
Most of the arrests were made in the U.S., which is in the grips of an overdose crisis. Synthetic opioids, mostly fentanyl, kill more Americans every year than died in the Vietnam, Iraq and Afghanistan wars combined.
"Our message to criminals on the dark web is this: You can try to hide in the furthest reaches of the internet, but the Justice Department will find you and hold you accountable for your crimes," said U.S. Attorney General Merrick Garland. The number of arrests and money seized was the highest for any international Justice Department-led drug trafficking operation, he said.
One defendant in California led an organization that bought fentanyl in bulk, pressed it into pills with methamphetamine and sold millions of pills to thousands of people on the dark web, he said.
Investigators also got leads from local police investigating overdose deaths, including a 19-year-old man in Colorado who loved learning languages and building his own computers, said FBI Deputy Director Paul Abbate.

"But some of the packages his family thought were full of computer parts actually contain drugs he had purchased off the dark net," he said. "Because of those drugs, that promising young man sadly died of an overdose last year."

For the first time, FBI agents from all the bureau's field offices also visited buyers to tell them about the overdose danger of pills sold online, which are often disguised to look like prescription drugs.

The largest number of arrests — 153 — were made in the United States, followed by the United Kingdom with 55 and Germany with 52, according to the European Union law enforcement agency Europol, which coordinated the worldwide operation.

"Our coalition of law enforcement authorities across three continents proves that we all do better when we work together," Europol's executive director, Catherine De Bolle, said in a statement. "This operation sends a strong message to criminals on the dark web: International law enforcement has the means and the ability to identify and hold you accountable for your illegal activities, even on the dark web."
It seized 50.8 million euros ($53.4 million) in cash and virtual currencies, 850 kilograms of drugs, and 117 firearms were seized in a series of raids in several countries.

In the Netherlands, where authorities arrested 10 suspects, police said the operation was made up of "separate but complementary actions that took place in nine countries over the past 18 months."
The Dutch national police's Cyber Enabled Crime Team was involved in the operation, codenamed SpecTor.
"The intelligence that Europol shared with us, such as transaction data and virtual currency addresses, helped us to start new investigations and to enrich existing investigations. In this way we have identified and apprehended a number of important Dutch sellers," said the Dutch team's leader, Nan van de Coevering. "The success of this operation again shows that international cooperation is essential in combating crime on the dark web."
R.I.P Monopoly Market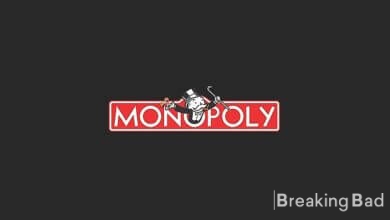 ​