Joined

Apr 5, 2022
Messages

30
Reaction score

116
Points

33
Website
Xanax: one of the most prescribed drugs
​
Xanax, also known as alprazolam, is a prescription medication commonly used to manage anxiety disorders and panic attacks. It's also often abused due to its calming effects. In 2020, it was the 37th most-commonly-prescribed medication in the United States, with more than 16 million prescriptions. However, alprazolam remains a somewhat controversial drug that is currently under scrutiny for its potential to become addictive. Despite the concerns, xanax remains a popular drug whose success rate is a testament to its pharmacology. In this article, we explore the pharmacology behind the famed xanax and its impact on the body and mind.
Mechanism of action​
Xanax belongs to a class of drugs known as benzodiazepines. Like other benzodiazepines, it works primarily by altering the production of neurotransmitters in the brain. These neurotransmitters are chemicals in the brain that carry messages between neurons, helping to control critical brain functions such as mood, anxiety, and stress.
The drug stimulates the production of gamma-aminobutyric acid (GABA), which calms down the brain activity responsible for anxiety and promotes relaxation. Xanax binds to the benzodiazepine receptors in the brain, which increases the chance that GABA will bind to the same receptor. When GABA is present in the central nervous system, it reduces the activity of cells responsible for anxiety and other stress-related feelings in humans.
By enhancing GABA activity in the central nervous system, alprazolam ensures that the nerve activity in those areas slows down, resulting in a calming effect that is observable both physically and emotionally within 30 minutes to an hour of ingestion.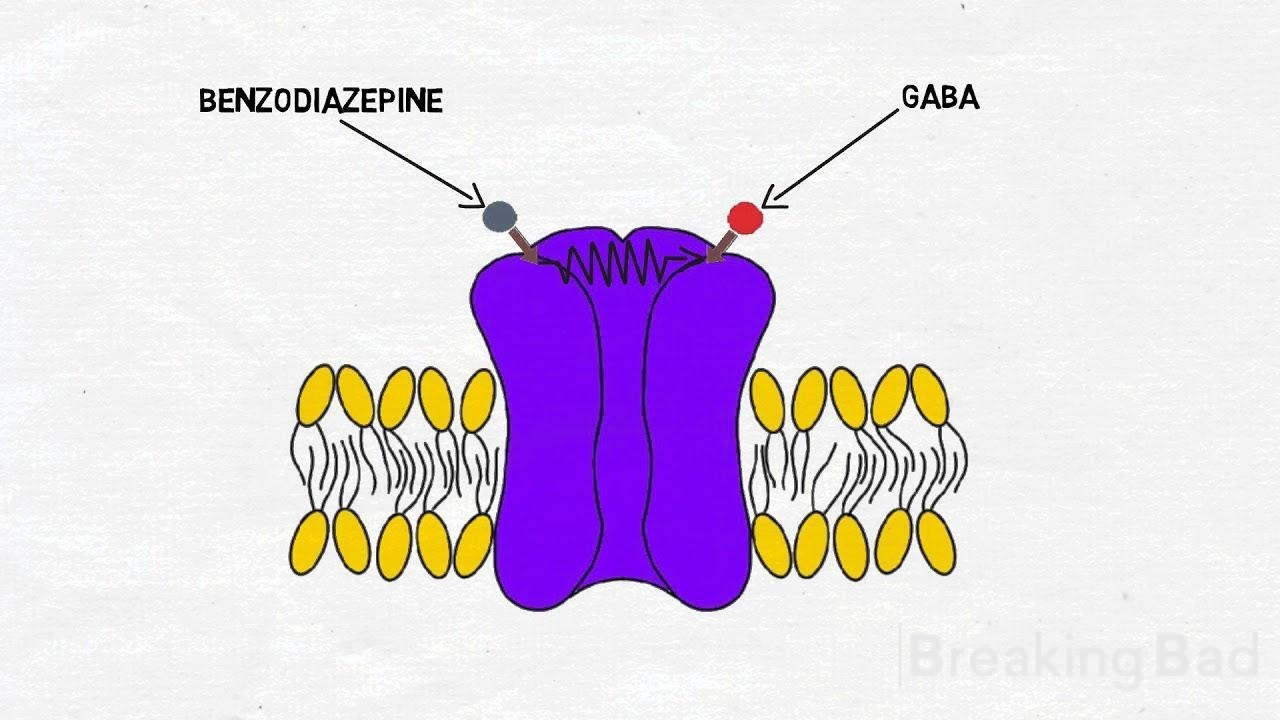 Uses of alprazolam​
Xanax is primarily used to manage symptoms of anxiety disorders, including generalized anxiety disorder (GAD), panic disorder, and social anxiety disorder. It can also be prescribed to manage symptoms of anxiety that are related to other conditions, such as post-traumatic stress disorder (PTSD), obsessive-compulsive disorder (OCD), and depression. Xanax is typically prescribed in low doses and for a short period of time, as prolonged use can lead to dependence and other complications.
Short-term effect of xanax​
Like other benzodiazepines, xanax induces a range of effects that are observable within a short period. The effects typically start within minutes to an hour of taking the drug and last for several hours. These are physical effects of the drug:
Sedation: xanax depresses activity in the central nervous system and causes drowsiness and blurred vision.
Muscle relaxation: the drug reduces muscle stiffness and tension, resulting in a feeling of relaxation throughout the body.
Impaired coordination: xanax sometimes results in slurred speech or difficulty walking and may impair cognitive functions such as attention, memory, and concentration.
On the psychological side, the drug is highly effective in calming anxiety and tension. Other common psychological effects include:
Anxiety relief: one of the reasons people take xanax is to manage their anxiety, and it is an excellent anxiolytic drug.
Euphoria: some users report feelings of extreme elation and happiness after taking the drug.
Impaired Memory: xanax hinders short-term memory formation and might lead to forgetfulness or difficulty remembering things that have happened. (blackout)
Long-term effects of xanax​
Long-term use of xanax comes with several potential implications, particularly they relate to the user's physical and mental health. There are some physical problems alprazolam can increase:
Respiratory depression: in large doses, xanax depresses the respiratory system and can lead to respiratory arrest and suffocation if taken in excess.
_Withdrawal: users may get overly dependent on the drug, experiencing withdrawal symptoms such as panic attacks when they stop taking it. _
Tolerance: over time, the body may build a tolerance to xanax, meaning the drug has less of an effect, requiring higher doses for the effects to last.
Regular use of xanax, particularly when consumed in high doses, can cause mental impairment and disrupt cognitive function in the long run. Extended use may lead to addiction and withdrawal symptoms that are even more severe.
Xanax interactions​
Xanax interacts with other drugs and substances in the body, leading to unexpected side effects. Some substances with which alprazolam interacts negatively include:
Alcohol: consuming alcohol with xanax can result in increased sedation and drowsiness. This combination can be lethal, leading to complications such as respiratory depression.
Other central nervous system depressants: such as barbiturates, opioids, and hypnotics, can potently interact negatively with xanax, leading to severe respiratory suppression and possible overdose.
Opioids: combining alprazolam with opioids can produce dangerous levels of respiratory depression, leading to coma or death.
Abuse & addiction​
Xanax is frequently abused due to its calming and sedative effects. The recommended alprazolam dosages depend on an individual's age, weight, and health status, amongst other variables. Some people may take larger doses than prescribed, or take it more frequently than recommended, in order to achieve a stronger high. This can lead to addiction and other complications.
Though xanax is legal with a prescription, the black market is aflame with counterfeit pills that often contain unsafe and life-threatening ingredients. It's also important to avoid drinking alcohol or taking other drugs while using alprazolam, as this can increase the risk of adverse effects and overdose.
Conclusion​
Xanax is a potent drug that remains a favorite among doctors and patients worldwide due to its effectiveness. However, it's easy to become overly dependent on this drug, and ongoing misuse and abuse may result in severe side effects such as addiction, muscle weakness, and even death. Responsible usage of the drug, standardized dosages, proper use of prescriptions, and avoiding interactions with other drugs and substances is currently the best way to avoid such adverse outcomes.
The use of alprazolam, even if prescribed by a doctor, has serious risks of getting a terrible withdrawal syndrome. Positive effect of the drug don't worth its potential risk.