Joined

Jul 5, 2021
Messages

760
Reaction score

441
Points

63
The most abundant impurities in commercial mephedrone are used to be precursors (methylamine hydrochloride, haloketones) and isomerization products (iso-mephedrone and pyrazines). These substances are toxic.
The aim of this article is to learn how to quickly identify certain impurities in the sample at home. You will need
distilled water
,
alkali (NaOh or KOH)
,
Marquis reagent
(
Synthesis of materials for testing PAS
),
hydrochloric acid
,
ferrous sulfate (II)
(it is possible to use medicine "Tardiferon").
1.
Bromoketone and iodoketone could be determined by dissolution in water. If the solution turns out to a muddy yellowish solution with undissolved crystalline inclusions, then the sample is contaminated by toxic precursor. The powder before consumption should be rinsed by acetone until transparent flushes.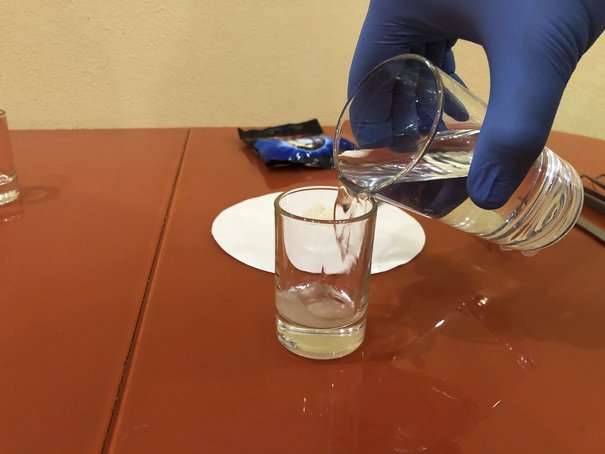 2.
Methylamine hydrochloride could be determined by adding of alkali. Add concentrated alkali to aqueous sample solution. If the pong is occurred (as in the public toilet), the sample contain methylamine. To get rid of such impurities, the recrystallization is needed.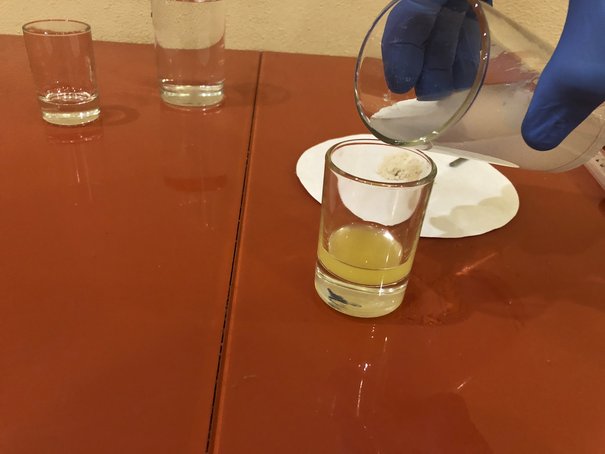 3.
Iso-mephedrone could be determined by Marquis reagent. Put the sample on the white plate and add one drop of Marquis reagent. Occurrence of yellow-brown color point out the iso-mephedrone presence. Pure mephedrone would not change the color of solution.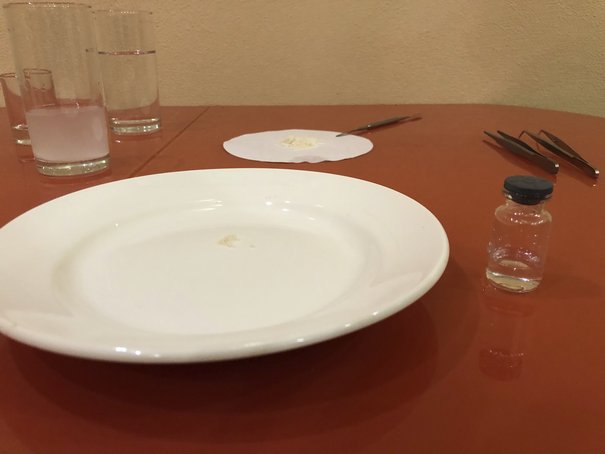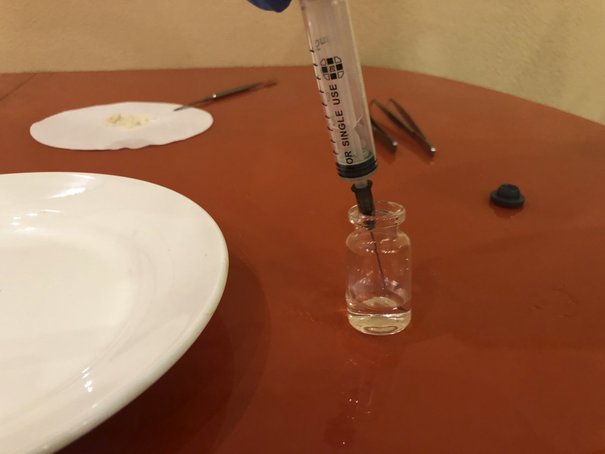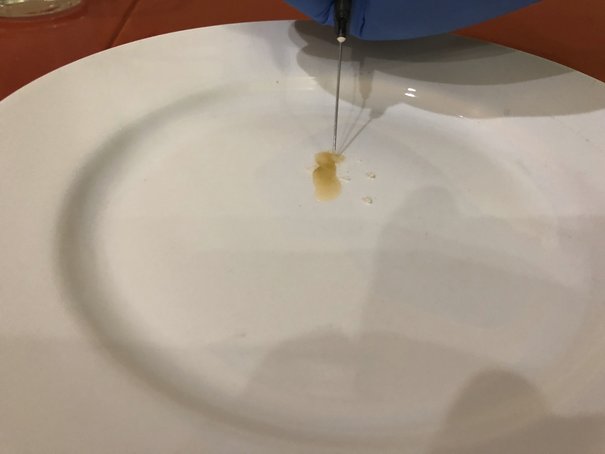 4.
Pyrazines could be determined by ferrous sulfate (II). Dissolve 1 g of ferrous sulfate (II) in 200 ml of 20% hydrochloric acid. Dissolve approximately 100 mg of sample in 5 ml of water and add 1 ml of ferrous sulfate (II) in hydrochloric acid solution which was prepared before. In case of pyrazines presence, the orange color is occurred. With further addition of sodium hydroxide (few drops) the solution would change the color to the dark blue one. To get rid of such impurities, the recrystallization is needed.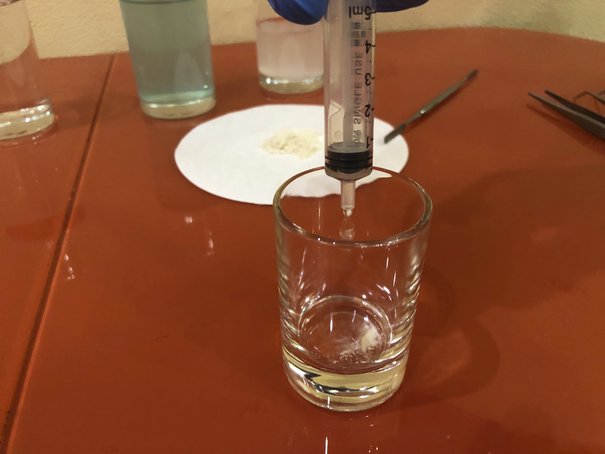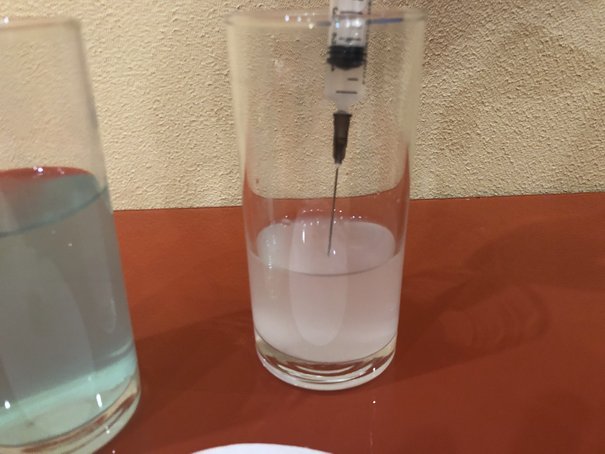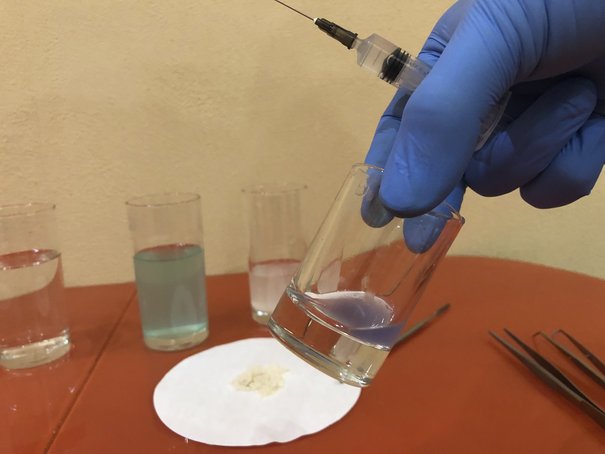 Last edited: