Joined

Jul 5, 2021
Messages

975
Reaction score

569
Points

93
I have prepared the photo report on qualitative analysis using Wagner's reagent (aqueous solution of iodine and potassium iodide) to check two amphetamine samples for the caffeine presence. First, sample contains caffeine, but the second one does not. Also, this method works with other PAS (psychoactive substances) as well.
Experiment #1 (sample with caffeine)
1.
To prepare Wagner's reagent, you will need water (it is not necessary to use distilled water) and alcohol solution of iodine and potassium iodide (you can buy it in pharmacy). You may use more concentrated iodine solution. Add 10-15 drops of iodine to 10 ml of water (the color of the solution should be as in the photo).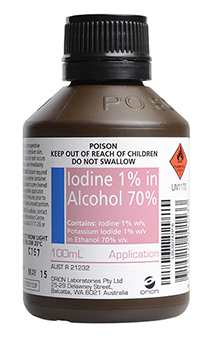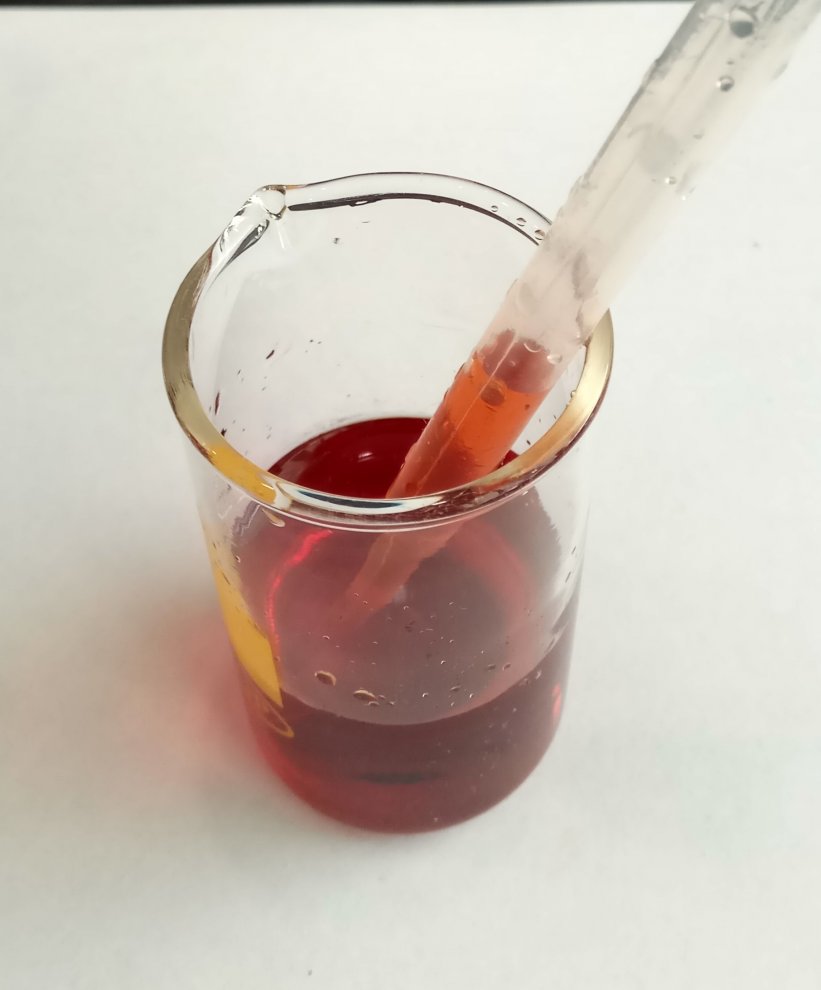 2.
Dissolve 100 mg (100 mg is enough, but more is better) of the amphetamine sample in 10 ml of water. Add 1-2 ml of Wagner's reagent to the amphetamine solution.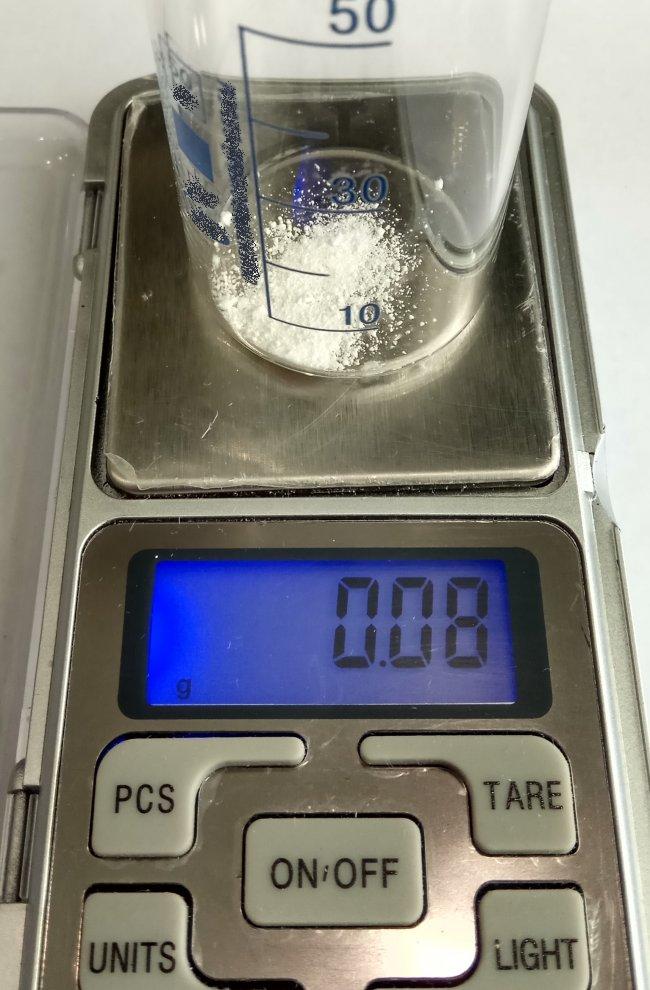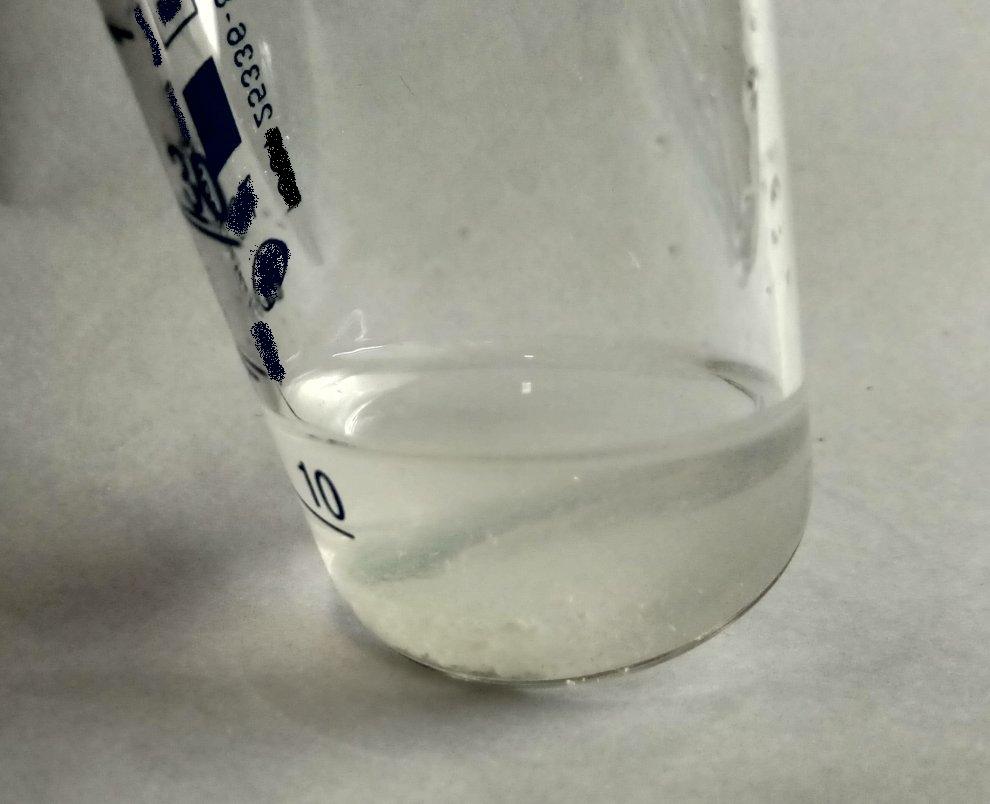 3.
Stir the obtained solution. In a minute, you can observe precipitated
black flakes
that point out
the caffeine
presence in the sample.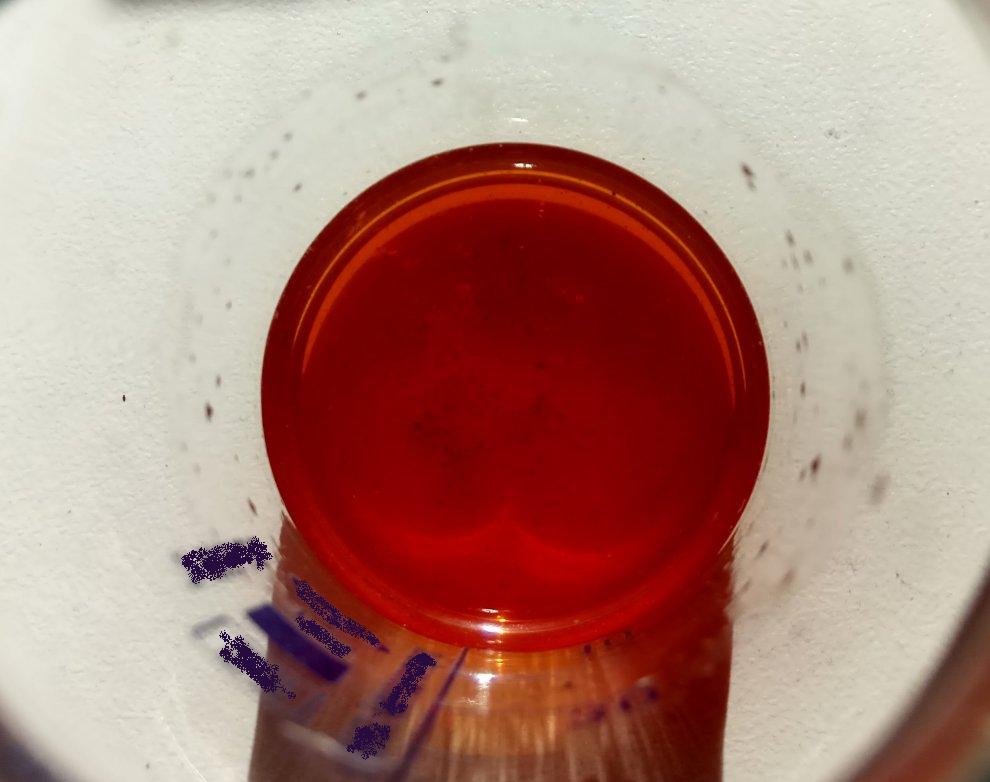 This sample consists of ~60% of caffeine and ~27% of amphetamine + 13% of impurity.
Experiment #2 (amphetamine sample without caffeine)
For illustrative purposes, I conducted the similar experiment with the pure amphetamine sample (without caffeine impurities). As you can see in the photo, there are
no black flakes
as a result.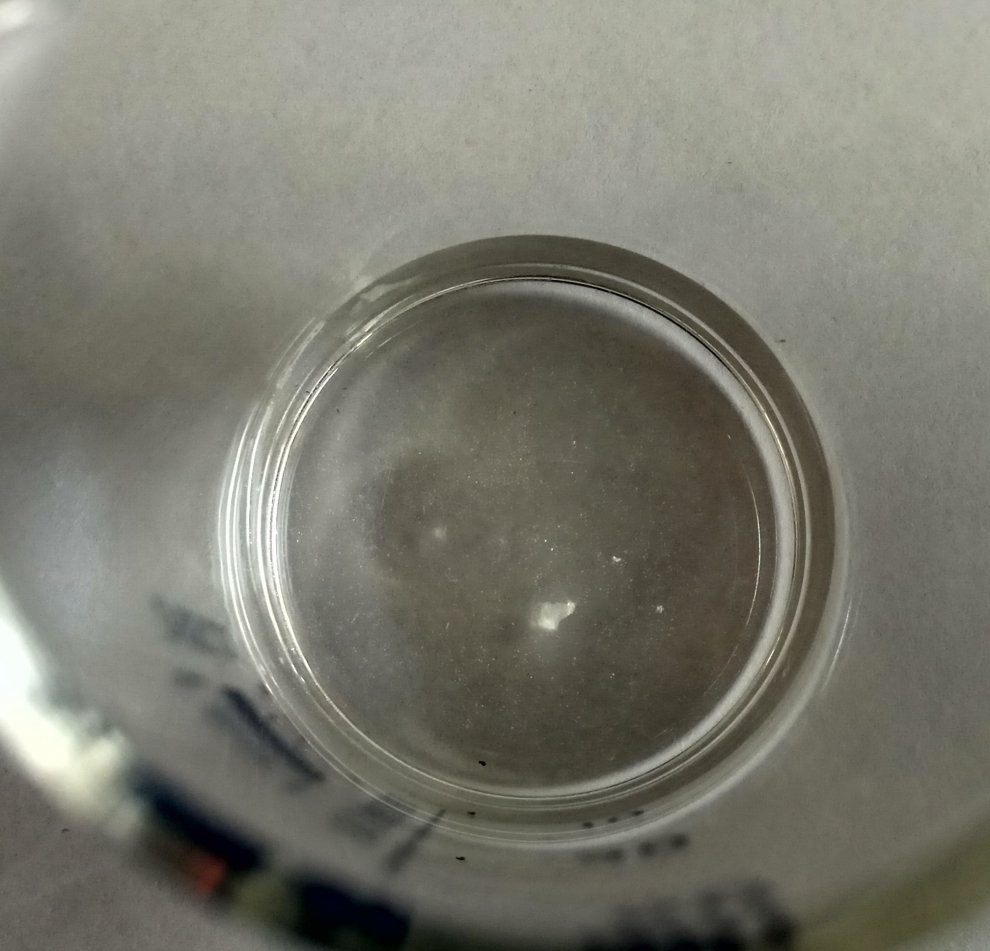 Last edited by a moderator: