Joined

Jul 19, 2021
Messages

608
Reaction score

768
Points

93
​
UR-144 cannabinoid synthesis is represented in this topic.
Laboratory requirements:
The working place (a tabletop for laboratory syntheses and manipulations) must be supplied with exhaust ventilation and fresh air inflow. laboratory have to be equipped with multi-tiered racks for product drying. They have to be also supplied with good air ventilation. It is also worth to take care about weighing and packaging place. The place should has enough space, be convenient and be located under exhaust ventilation (preferably). Laboratory floors are recommended to be covered with a polyethylene film during synthesis procedures by reason that cannabinoid dust abundance cannot be avoided. Subsequently, the laboratory space will be more convenient to clean up by collecting polyethylene film.
​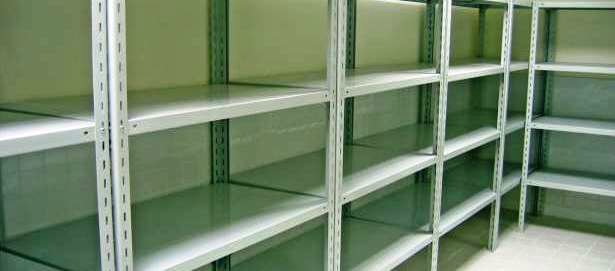 ​
Reagents:
2. Sodium hydroxide (NaOH);
​
3. Tetra-n-butylammonium bromide (TBAB) CAS 1643-19-2;
​
4. 1-Bromopentane (1-BP) CAS 110-53-2;
​
5. Distilled water (H2O);
​
Equipment and glassware:
1. Laboratory scale (0.1-200 g is suitable);
​
2. Flat-bottom flasks 10 l;
​
3. Funnel for bulk materials (with wide bottom);
​
7. Overhead stirrer (optional);
​
8. Silicone baking molds;
​
11. Large bowl or bucket;
​
Individual protection:
1. Long sleeve chemical coat;
​
2. Respirator mask (or respirator + goggles);
​
4. Fabric gloves or a piece of thick fabric;
​
Addition:
1. TMCP-indol 2000 g is weighted and put into 10 l flask through a funnel for bulk materials;
​
2. Sodium hydroxide (NaOH) 1300 g is weighted and put into same flask;
​
3. TBAB 800 g is also weighted and put into same 10 l flask;
​
4. 1-Bromopentane 1500 g is poured into the flask;
​
5. Fresh water 3000 ml is poured there (better to use distilled water);
​
​
Reaction:
The reaction mixture is stirred after reagents addition until NaOH is dissolved completely and two layers are formed. You can use cotton gloves under latex one to avoid burns, which can happen because NaOH dissolving is conducted with heat releasing. Also, it is recommended to use retort clamp apparatus.
​
​
As soon as two layers are divided and the all sodium hydroxide are dissolved, the flask is put onto the heating plate and the heating is turned on to the maximum power. Top stirrer is installed and turned on. In case you don't have a top stirrer, you have to use heat resistant gloves to avoid burns. The reaction mixture have to be stirred well in order to mix layers (be homogenized).
​
​
Top stirrer have to work during whole reaction procedure. In case you don't have top stirrer, reaction flask is shakes vigorously during whole reaction procedure. The simmer of reaction mixture is supplied until the mixture is become milky and without separated layers (homogeneous). It takes 15-30 min usually.
​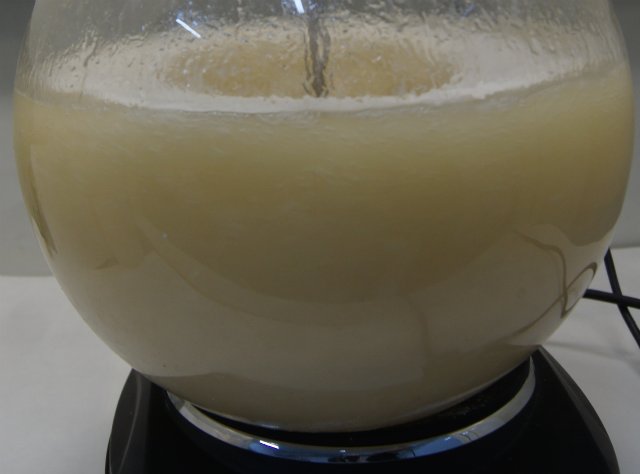 ​
Next, heating plate is removed and reaction mixture is left for layer separation. Top layer is needed. Product can crystalize directly in the reaction flask, which makes it difficult to extract. According this fact, you have to do separation procedure quickly.
​
​
Top layer is moved into a beaker or directly into silicone molds (do not forget about the temperature, use thick gloves or towels). Top layer (oil) can be collected by a syringe. When the layer is become very thin, mixture can be poured into a measuring cylinder for much convenient handling.
​
​
Silicone molds with an oil layer are left for 24 hours to solidification. Silicone molds are used for more convenient handling because oil in these molds are solidified and taken their form.
​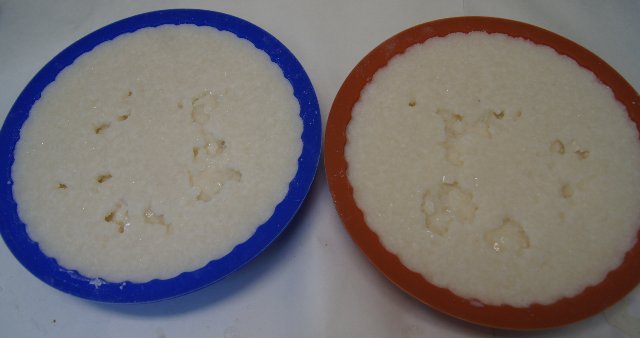 ​
Crystallized product is taken out and crushed. Than, UR-144 is placed onto trays, dried in well ventilated dry warm room. Usually, it takes 2 days. Also, you can use vacuum desiccator to dry it much faster. The yield is 3000 g.
​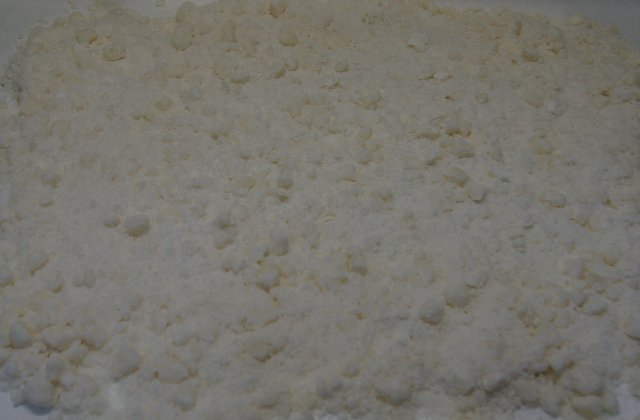 This reaction procedure can be used for other JWH row cannabinoids.
​
Last edited by a moderator: